DELUXE SURFACING TENNIS COURT CONSTRUCTION
Deluxe Surfacing's upper management team has over 40 years of experience with tennis court construction and renovation processes. Deluxe Surfacing has the capabilities to handle every phase of tennis court construction, from design through completion.It's all done with the Deluxe attention to detail and the expertise of personnel that have been in the industry for decades.
Deluxe Surfacing works both residentially and commercially, from country clubs, HOA's,resorts, municipalities, and universities,to assist our clients with the following specialty items:
Full New Court Construction
Existing Court Refurbishment
Multiple Surface Selections
Crack Remediation Techniques
Court Lighting Solutions
Fencing and Netting
Court Equipment and Windscreens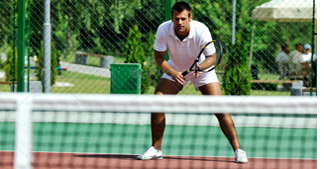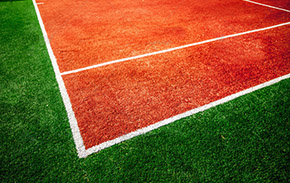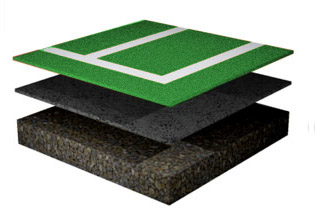 Tennis Court Systems Offered
Deluxe Surfacing has the capabilities to install any type of surface our clients may desire. Click here to view surfacing options

Crack Repair
As hard courts age, asphalt cracking becomes inevitable.  With proper care and attention, these items can be reduced to preserve a safe and playable surface.

Tennis Products
Deluxe Surfacing is able to offer our clients a wide range of equipment, fully installed, from nets and posts through windscreens.