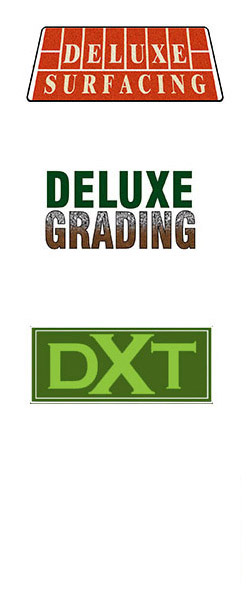 ABOUT DELUXE ATHLETICS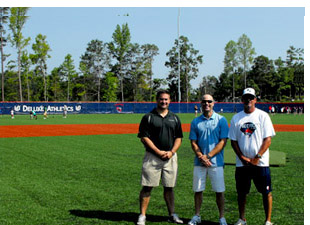 Deluxe Athletics manages turf, track, and tennis applications on all levels of consultation, design, earthwork and product installation for residential and commercial use. Founded in 2004 by Chris Daniluk, Deluxe Athletics has emerged as an industry leader providing high quality athletic fields for football, soccer, baseball, lacrosse and athletic multi-use facilities. Deluxe Athletics' also installs synthetic turf systems for playgrounds, golf, landscaping, training facilities, and general aesthetic use. Deluxe Athletics partners with leading manufacturers in the athletic surfacing industry and is committed to strenuously testing all products for performance, safety, and longevity.
Deluxe Athletics is headquartered in Cobb County, GA and has been a resident business since its inception. With its primary headquarters in the Southeast, the company has retained a high level client base in Metro Atlanta and throughout the Southeast and Mid-Atlantic regions of the country. Deluxe Athletics was named as one of the "Top 25 Businesses" of the year by the Cobb Chamber of Commerce and Atlanta Journal Constitution Media Solutions eight years in a row from 2009-2016. The company is also an A+ rated business by the Better Business Bureau. The management team at Deluxe Athletics has over 150 years in combined experience directly within the industry.
The Deluxe Grading, Deluxe Surfacing, and Deluxe Field Construction entities were developed to allow the company the ability to handle every aspect of athletic facility projects from start to finish under one roof. Deluxe Athletics is licensed as a General Contractor in several states, and is also recognized by the American Sports Builders Association as having certified field and track builders on staff.These recognitions are due to company stability, knowledge, and experience, and are crucialto our clients' peace of mind that they will receive an excellent end result on all projects, no matter what size and scope they may entail.
The team at Deluxe Athletics looks forward to working with you on any level you require to deliver the facility your organization deserves.