Multi Use Fields - Artificial Synthetic Field Turf Grass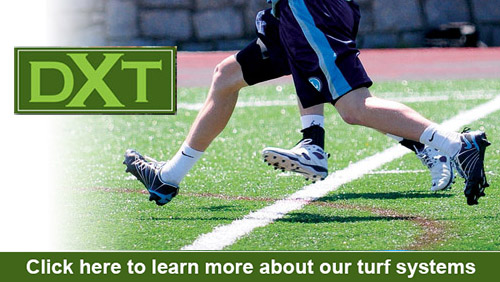 With the popularity of soccer growing and with more and more people playing in the United States than ever, field space has become a premium.  The need for indoor facilities has also grown exponentially, with many markets all over the country sustaining a high volume of activity.
Not only schools, but parks and recreation facilities have seen the benefits of synthetic turf to achieve their need for safe, durable fields that can be used any time of year, no matter what the weather condition may be.  Indoor and smaller soccer practice pitches are a valuable asset to any facility as they add a consistent surface on a field that is always ready for play.   

With the need for year-round, constant use, natural grass fields, no matter what maintenance is performed, cannot handle the heavy traffic that takes place with multi game/practice requirements.   Our synthetic turf systems are not only engineered to handle high
usage, but it has taken into effect the ideals required for soccer playing characteristics and quality. 
Ball rebound, traction, penetration resistance and hardness are the most vital playing characteristics for soccer. The system can be
adjusted with fiber length and infill for various heights, which affects shot density and promotes the speed of the system by density
and texture. Hardness and ball rebound are also significantly affected by heights, with highest values being evident for the shorter
fiber fields.  Nevertheless, a good playing quality will be presented for your project based on your desired characteristics and the
overall goals of your facility.