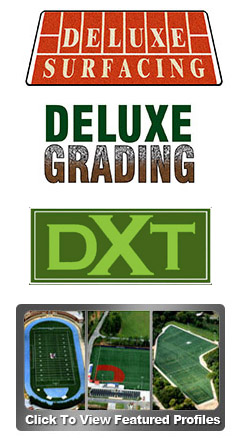 DELUXE ATHLETICS NEWS
Deluxe Athletics Teams Up for UGA Renovations
Athens, GA - December 2013 – Deluxe Athletics was selected as part of the design build team for the renovations of the football practice facility at the University of Georgia. The new facility will completely revamp the synthetic turf field site. 
The overall project scope entails removal and replacement of perimeter structures, landscaping, access roads, utility upgrades, the installation of three filming towers and the installation of two new synthetic turf fields. Deluxe Athletics, working with Mathias Corporation out of Duluth, GA, has been involved with the entire process from design and product selection through execution.
Site discovery and product selections took place during football season and required timely removal and replacement of specific areas of the field, as well as the creation of test samples of different turf systems for review by the football staff and athletic department.
After all products were selected and the budget achieved, the project commenced in January of 2014 and was fully completed by May 1, 2014.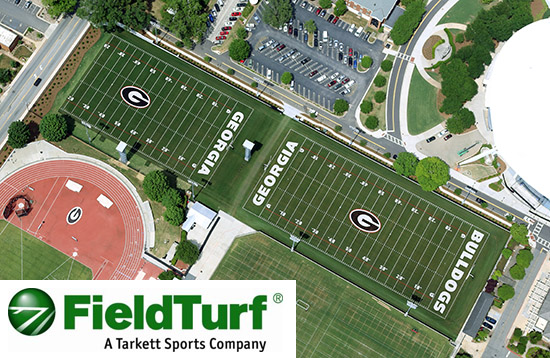 About Deluxe Athletics
Deluxe Athletics manages turf, track, and tennis applications on all levels of consultation, design, earthwork and product installation for residential
and commercial use. Founded in 2004 by Chris Daniluk, Deluxe Athletics has emerged as an industry leader providing high quality athletic fields
for football, soccer, baseball, lacrosse and athletic multi-use facilities. Deluxe Athletics' also installs synthetic turf systems for playgrounds, golf,
landscaping, training facilities, and general aesthetic use. Deluxe Athletics partners with leading manufacturers in the athletic surfacing industry
and is committed to strenuously testing all products for performance, safety, and longevity.