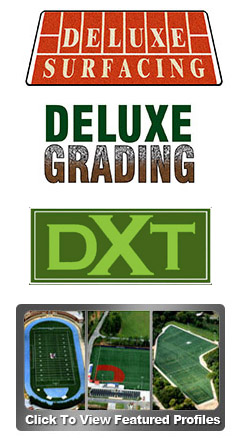 DELUXE ATHLETICS NEWS
Deluxe Athletics a Top 25 Small Business in Cobb and Gwinnett Counties
Marietta, Georgia – April 2019 –Deluxe Athletics, an A+ rated business by the Better Business Bureau, has been recognized as a Top 25 Company in Cobb County from 2009 to 2019. Deluxe was a runner-up for business of the year in 2011 and 2012. Also in 2012 Deluxe Athletics was recognized as a top 25 business in Gwinnett County.
Chris Daniluk, founder and president of Deluxe Athletics, stated, "My staff and I are extremely honored to not only be an industry leader in the construction of athletic facilities, but also to be consistently recognized as a leading business in the Metro Atlanta Area.We are very appreciative of the members of both communities for their continued recognition."
The Awards in both counties recognize emerging companies as well as companies that have exhibited a substantial history as an established business with strong financial stability and commitment to the community.

About Deluxe Athletics
Deluxe Athletics manages turf, track, and tennis applications on all levels of consultation, design, earthwork and product installation for residential
and commercial use. Founded in 2004 by Chris Daniluk, Deluxe Athletics has emerged as an industry leader providing high quality athletic fields
for football, soccer, baseball, lacrosse and athletic multi-use facilities. Deluxe Athletics' also installs synthetic turf systems for playgrounds, golf,
landscaping, training facilities, and general aesthetic use. Deluxe Athletics partners with leading manufacturers in the athletic surfacing industry
and is committed to strenuously testing all products for performance, safety, and longevity.