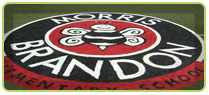 Artificial Turf Fields have become a mainstream amenity and often a necessity for schools and organizations that lack the proper field space for their sports needs.
Deluxe Athletics provides high quality artificial turf field systems at a consumer friendly price.

Many types of synthetic grass systems are available for your athletic fields. Deluxe Athletics will work closely with you from selecting the right artificial field turf for your needs to properly installing your athletic turf system.
Working with infilled systems we offer total design and installation services for any artificial grass turf project. Call us today to learn more about artificial grass prices, installation and the advantages of an artificial grass athletics area for your image and athletic performance.